WW2 Period Ships Bell.Believed to be WW2 period ships bell, ...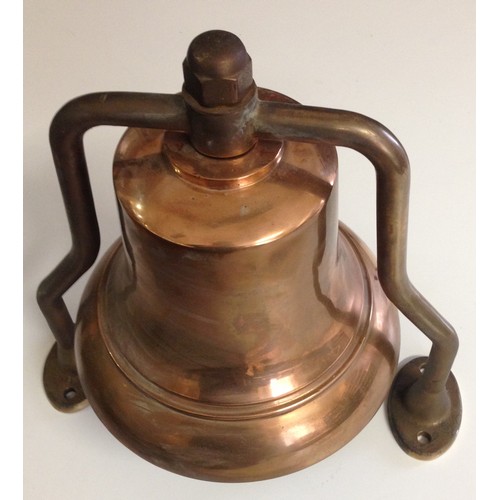 WW2 Period Ships Bell.

Believed to be WW2 period ships bell, un-marked. Mounted on brass legs ready to be bolted down.

Due to the weight of this item, it cannot be posted, buyer collection only.
More Information
Sorry for the late response, we have an estimate of between £40 to £50 depending on the final size and weight of the package. But it should not be more than that.
I hope that helps?
Mark Cashmere
Auction Date:
24th Oct 2020

at 11am



Fees apply to the hammer price:
Room and Absentee Bids:
20.40% inc VAT*
Online and Autobids:
20.4% inc VAT*
*These fees include buyers premiums and internet surcharges.
Please see the
auctioneers terms & conditions
for more information
Other Lots in this Auction
Sale Dates:
24th Oct 2020 11am (Lots 1 to 265)

Telephone(s):
01694 731781